It is a fact, we often enjoy sitting on the porch. It is a place that enables us to watch outdoor life while in rainy weather. Sitting on the porch isn't only fun but this is also your need for your health to keep your mind relax and comfortable. As you know there is a problem, you get worried about rain due to unsuitable shelter. You are lucky because we are going to elaborate on different ways to keep rain from blowing in on the porch.
Most of the people keep their indoor furniture on the porch. In this way, you may destroy it because rainwater will hit it then it is confusing what to do? We have gathered some alternate ways to protect your porch from rain.
As you know a porch is an essential part of your building. You need to use it for certain purposes. It will only be possible if it is safe from environmental change. Sometimes heavy wind/rain disturbs your gathering. Now it's time How to sit peacefully on the porch in the harsh weather?
Keep Rain From Blowing In On The Porch
There are different designs of porches some have a luxury style they are perfect to keep themselves from rain. Some porches need a little bit of investment to keep make them rainproof and windproof. Here are the five methods to protect your porch from rain elements.
Awning Installation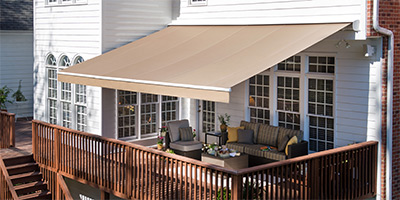 When you are going to keep rain from blowing in on the porch. The very first and effective method to install an awning. Maybe you know nothing can effectively stop rain rather than an effective awning. It is the simplest and cheapest way of protecting the porch. You can manage it within a pocket-friendly range.
You can simply enlarge your roof for the purpose of the porch. But still, you are not safe on such a porch in rain without a suitable awning. There are two types (that are in trend in this era).
Overhang
To install an overhanging awning usually requires support. Overhang awning can tackle light rain but not heavy. Anyhow, you can still install it to be safe within the porch in light rain.
Retractable
This kind of awning is tractable. It means You can retract it on sunny days. It is also called adjustable awning. You can adjust it as much area as you need. This is a bit stronger than the overhang awning, it is ready to withstand wind and heavy rain.
Design Storm windows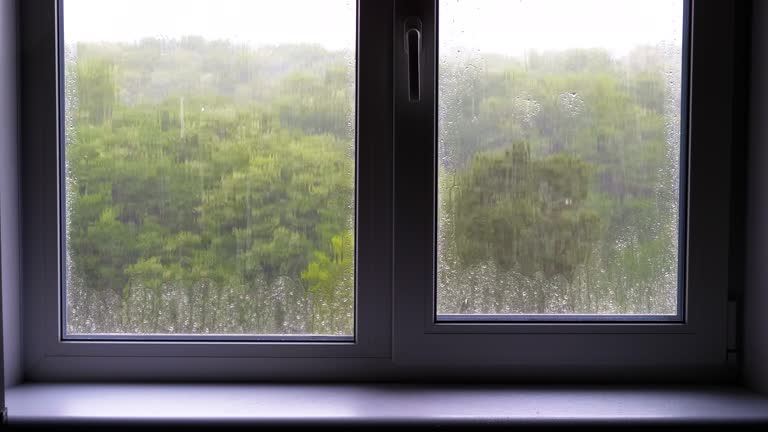 If you are ready to invest as much as possible then this one is a great idea for you, because it is an expensive way. Storm windows will provide unrivaled safety from rain and wind. It will give you a room-like feeling. When the weather is harsh, you can enjoy watching the rain on the lawn without feeling raindrops inside the porch.
Most of the building owners design storm windows to keep them cool aside while sitting on the porch on hot summer days. The interesting thing is that it can withstand storms as well as heavy rain. It depends on your choice of glass or fiberglass. Your window must be strong to face harsh elements from outside.
In a rain shower, it blurs due to condensation. If you want clear vision outside then you need proper ventilation. If you make small vents within the storm window. You can solve the condensation problem. These holes will allow fresh air to enter inside. Similarly, you can open these vents in fine weather.
Rain curtains Will Keep Rain Aside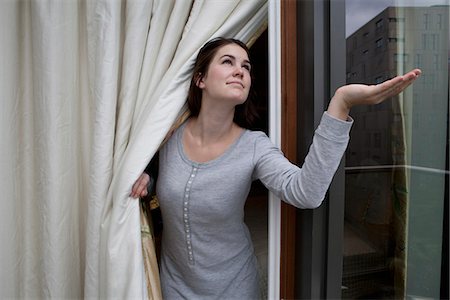 If you have a less budget and want to keep rain from blowing on your porch, you need to hang waterproof curtains on the porch. As it is a trend nowadays. You can keep the harsh elements aside for some time with a curtain.
The main feature of rain curtains is that it decorates and protects the porch. Why do most people use curtains on the porch? The answer to this question is very simple. They hang it due to its low price and standard quality (it is often made of vinyl or fiber, and sometimes both materials ). Also, these curtains are best for shade as well as rain protection. If there is a high expectation of rain and storm you can adjust it with proper preparation. The rain curtain needs a rod (to hang with it). These rods make it easy to put on/off. So, manage to keep the rain away from your porch.
Material of rain curtain
Although we can't judge the materials of rain curtains in one article. There are two famous materials made suitable for rain curtains (given below).
Ole-fin
You can call it the highest quality material for rain curtains. It is most durable and quick drying. It is a fully synthetic material and known as polypropylene too. Customers prefer olefin over another material curtain due to its weighty nature. It can withstand the strongest storm.
Polyester
Polyester is also a material for rain curtains. You can afford it due to its tight budget. There is one drawback to polyester. Its dyes fade away when it remains in the hot sun for some time. It doesn't mean you just ignore the polyester rain curtain. It is quick-drying and tackles rain and wind in all weather.
Plastic Made Sheets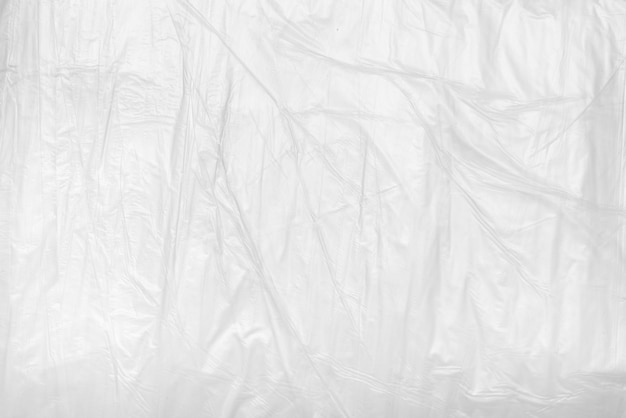 If you want a temporary shade and safety from rain then make a sheet of plastic. As you know plastic sheets will protect your porch up to 92% as compared to other options. Anyhow, it looks aesthetically unpleasant as compared to rain curtains.
You can't ignore the performance of plastic sheets. It won't let a single drop of rain inside. You just measure the area for which a plastic sheet is required then cut it according to the acquired length.
Point to be noted, cut the plastic a bit wider than the original measurement for better safety. One of the famous plastic sheets is known as plexiglass. It will be the best option for your porch. It can allow 92% light across the sheet.
Screening Is The Best Safety For The Porch To Keep Rain Aside
At last, You can keep aside the rain from the porch by screening the porch. This is a bit costly but effective technique. It can keep bugs and mosquitoes outside the panels. It will be difficult to decide between these two kinds of panels used in screening methods.
Smaller panels
Larger panels
Smaller panels are for those where there is a chance of breakage. It can be repaired easily within a cheap ratio. Similarly, larger panels are difficult to repair. Anyhow it can provide a large area to view the outer scene.